Our Management Committee
---
Meet the members of our committee
---
Enquiry is welcomed from prospective members of the Downs Club.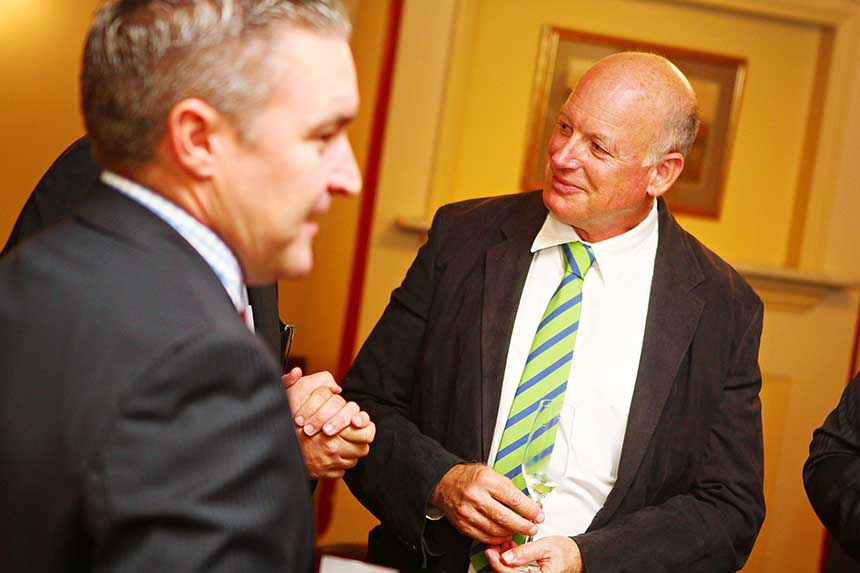 Mark Freeman
Role: Immediate Past President
Committees: Finance, House & Wine Sub-committees
Date Joined: 2009
Occupation: Business Manager & Company Secretary for Fairholme College
Born in Sydney in 1965 when pounds and shillings were still the "in thing"…eldest of four, my Dad was 2IC at IBM and Mum a Sister at Concord Repatriation Hospital. Early years were spent living on acreage in the outskirts of Sydney, but I was also lucky enough to spend quality time on a motor bike and back of a horse on the family farm in the beautiful Scone region, just north of Sydney. I think my parents spent more on doctors and hospital visits on me than the rest of the family combined!
Educated in Sydney, graduating with a Bachelor of Business from UTS in 1986. My early years in the work force were spent working as a CPA for a German multinational company which had its regional Head Office in Sydney. Following this I spent the next 7 years working for the subsidiary of an American music company as their CEO in the Asia/Pacific region. Hard to believe I'm sure, but I was even involved in producing a couple of albums, one of which became the number one album in its genre in the world at the time! In the last 25 or so years, most of my time has been working and volunteering in the not For profit world, with the last 5 years at Fairholme College. I've lived in Toowoomba for nearly 30 years, which nearly makes me a local. Although at State of Origin time, my blue blood runs deep, so not sure I'll ever really be accepted into the fold here.
Married for 28 years to my beautiful wife Karen, we also have 4 wonderful children, with two recently married.
I am a passionate follower of just about every sport, and have enjoyed playing many of them as well. I have also loved hanging off a few cliffs in my time, having spent much of my misspent youth exploring the hundreds of canyons and incredible valleys in the Blue Mountains of Sydney. I still enjoy playing tennis and golf, walking, exploring new places, watching sport, collecting wine and visiting our favourite family holiday location at Point Lookout on Straddie as often as we can.
What you like about being a member:
I think my favourite things about our Club have been making great new friends, enjoying fabulous meals, and drinking world class wine…..and often it's all three together. Trying new things is also very important to me, and I really appreciate the Club's commitment to providing opportunities to experience new things, be it food, wine, or just the experience itself. Being able to drop in and use the Club as my own personal space is also a great benefit, be it social or professional, and the staff have always looked after my needs and wants beautifully.
Craig Martin
Role: Secretary
Committees: House and Garden,
Date Joined: 2014
Occupation: Transport Operator. Martin Transport, Cooks Transport
I was born in Brisbane however have spent most of my life in Toowoomba. I attended Rangeville State School and then Toowoomba Grammar. I started my working life as a trainee Auctioneer, doing Real Estate Valuation at Gatton Agricultural College. Later, I moved back to the family business and completed a Diploma in Horticulture and obtaining my Builder, Restricted to Structural Landscaping Licence.
Now our family business is wholly Transport with me officially taking over as Fourth Generation in 2009. Our business revolves mainly around general freight and alcohol deliveries in the South East corridor.
My wife, Chrissie and I have two adult sons now both working.
In my spare time I enjoy good food, wine and entertaining. A spot of fishing often fixes all.
What you like about being a member:
Chrissie and I have many friends that are both members of the club and on the committee. I love the good food and wine that the club offers as well as the social scene that we are well and truly part of.
Andrew Civil
Role: Assistant House Committee and Sports Committee.
Committees: QMBA committee of management.
Date Joined: 2009
Occupation: Regional Manager for Northbuild Construction
Born in Beckenham, UK to Alan and Shirley Civil both professional French horn players. Second oldest of two brothers and three sisters. After finishing Uni in London in 1986 I backpacked to Australia as a 25 year old in early 1987 arriving in Fremantle for the America's Cup and then bought an old valiant and travelled over 10,000km in four months with a bunch of travellers before starting work in Sydney.
During this time I met my wife Kate a Sydney girl and we returned to London in 1988 and were married in our local church built in 1290. Returning to Sydney we commenced our married life living in Mosman.
I worked for Trivan Construction and then Barclay Mowlem for 21 years living in Sydney, Goulburn, Canberra, Broken Hill and Brisbane before moving to Toowoomba in 2007 with wife Kate and our three boys Oliver, Lachlan and Alexander the youngest now 20.
Been married for 30 years. Enjoy gardening, theatre, tennis, Parkrun (at 280 runs the third most in Toowoomba) and an avid armchair sports fan.
Life highlights to date were being a chorister at Westminster Abbey and singing at Princess Anne's wedding in 1973 and rowing for England in Junior Double Sculls in 1980. Played violin and French horn at school and continued my singing during high school in choral societies and Madrigal groups.
Love life in Toowoomba and our local construction industry. Recent notable completed projects include the City Hall Annex and Auditorium, Glen McCracken Sports Centre at Grammar and the newly completed Glennie Health and Fitness Centre.
Oh yes and I support the Aussies in everything especially against the Poms.
What you like about being a member:
Love the excellent food and wine in a classical old building. A place to have some male only company as well as for my wife and family being able to enjoy the variety of functions the club offers.
Ted Edwards
Position: Past President and head of the wine committee.
Committees: Wine, membership, marketing.
Date Joined the Club: March 2003
Date joined the committee: September 2005
Occupation: I'm a struggling local musician, retired motor dealer and investor.
I was born in Brisbane in 1961 and educated at Villanova College Coorparoo, (Class of 1978).
I went on to study marketing, business management and music. I also worked as an apprentice chef during some of my studying years before joining the motor industry in my twenties.
I'm married with seven children that are between 35 years and 9 years of age. I also have two grandsons.
I am a working musician available for hire at extremely reasonable rates, and I have played more than 1,000 professional shows.
I collect wine and guitars and have a modest fishing boat. On a sunny weekend you might find me at Peel Island, Jumpinpin or Sanctuary Cove.
My wife Janet is the love of my life and a wonderful person who tolerates my hobbies, passions and interests.
Before retiring in 2017, I was the Dealer Principal of West-Star Motors, managing brands such as Mercedes-Benz, Hyundai, Citroen and Peugeot.
I still enjoy cooking and entertaining guests, both at home and on the boat and I love matching menus with wine.
What you like about being a member:
I love being a member of the Downs Club. I have formed many long-lasting friendships with other members and their families, I love the sanctuary of the club and the wonderful social opportunities available. Almost all of my professional and business dealings are with trusted fellow club members. Being able to deal with someone you know and trust is invaluable.
Brendan McDonald
Role: Head of Marketing Committee
Date Joined: 2012
Occupation: Director of the Clevvi Digital Agency
I was born in Toowoomba from a farming family in St George and was educated at Harristown primary school, Downlands College and USQ. I cut my marketing teeth over 13 years as marketing and export manager for the iconic Dingo Mini Diggers brand and was lucky enough to take Dingo to many international markets including the UK, Europe, South Africa and Chile. I am currently the part owner of the Clevvi Digital agency which specialises in websites, digital marketing, custom programming and several start-ups including our FridgeBrain smart vaccine fridges using Iot (Internet of Things) technology.
Married to Renata in 2014 we together had the incredible fortune to produce twin daughters Orla and Lotte in 2015, which was a bit of a shock to the system having come from a family of 4 boys.
A member of the Apex Association for 24 years and currently the service director in the Toowoomba Apex Club. I am also a board member of the RASQ and a previous board member of the Toowoomba Chamber of Commerce.
A member of the Toowoomba Road Runners club, I am a keen runner and have successfully completed the Gold Coast Marathon and several half marathons.
What you like about being a member:
With it's great food and service, the club is a great place for us to hold our regular business events and seminars with always great feedback from our guests. I enjoy meeting and building friendships within the club as it provides a relaxed environment to make these acquaintances easier to form than in the cut and thrust of regular working life. My family also feels welcome and makes good use of the club.